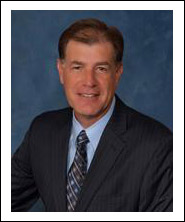 Kurt D. Panouses, P.A. is a Brevard County (Melbourne, Florida) beachside law firm located in Indialantic, Florida. Kurt D. Panouses is a board certified attorney in Wills, Trusts, and Estates Law serving the residents of Brevard County, Florida for over 25 years. Our firm is dedicated to providing cost efficient legal services to our clients and their families in estate planning, business planning and administration issues. Our services range from mom-and-pop simple wills and powers of attorney to assistance with multiple million dollar business transactions.
Kurt D. Panouses, P.A. enjoys a great working relationship with local law firms and accounting firms. We regularly work with other attorneys and CPAs in order to provide exceptional service to our clients and their families. Although we do not practice in the areas of personal injury, family law and real estate, we would be more than happy to refer your legal matter to an experienced and knowledgeable attorney.
For immediate assistance with your estate planning, business, tax, administration or litigation matter, or if you are in need of a referral for an attorney to assist you with your legal matter please contact our office by telephone at (321) 729-9455 or by e-mail at: office@panouseslaw.com.
Kurt has been practicing in the areas of estate planning, estate administration, and taxation for more than thirty years. Prior to opening his practice, Kurt was a shareholder in a Brevard County law firm where he headed the firm's Trusts and Estates division. Prior to practicing law, Kurt had seven years of public accounting experience, the most recent of which was with the Chicago office of Price Waterhouse.
Kurt is Board Certified by the Florida Bar as a Specialist in Wills, Trusts, and Estates Law. He is a member of the bar associations in the states of Florida and Illinois, and has been admitted to practice before the U.S. Tax Court. In addition, Kurt has maintained his license as a Certified Public Accountant.
Kurt's education consists of:
• Bachelor's Degree in Accounting from Stetson University in 1979
• Master's Degree in Business Administration from Stetson University in 1980
• Law Degree from Thomas M. Cooley Law School in 1985
Kurt is a member of the Brevard County Estate Planning Council, a frequent lecturer on estate
planning and taxation, and has written various articles on estate planning for local publications. He has
been certified by the Florida Bar since 1997.
Kurt's experience is as follows:
• Estate Planning for Individuals
• Wills and Pourover Wills
• Testamentary Trusts
• Revocable Trusts ("Living Trusts")
• Durable Powers of Attorney
• Health Care Surrogate Designations
• Living Wills
• Advice and Funding of Revocable Trusts to Minimize Probate Administrations
• Tax and Business Succession Planning
• Family Limited Partnerships
• Limited Liability Companies (LLCs)
• Life Insurance Trusts
• Qualified Personal Residence Trusts
• Complex Generation-Skipping Transfer Planning, including testamentary and
intervivos Generation-Skipping Transfer Tax Trusts
• Annual Gifting to Minimize Estate and Gift Taxes
Past involvements:
• Board of Directors for Community Foundation of Brevard, Inc.
• Board of Governors for the Florida Institute of Certified Public Accountants
• Past President, Florida Institute of Certified Public Accountants – Brevard Chapter
• FICPA Estate Planning Committee Chairman – State of Florida
• President for Wuesthoff Health Systems Foundation, Inc.
• Board of Directors for Wuesthoff Health Systems Foundation, Inc.
• Board of Directors for Brevard Museum of Art and Science, Inc.
• Leadership Brevard Graduate
• Board of Directors, Brevard Community College Foundation, Inc.
• Board of Directors for South Beaches Little League
• Youth Coach for Baseball, Basketball, and Soccer
 IRA Planning
• Minimum Distribution Planning
• Optimizing distributions for IRAs to beneficiaries, including trust beneficiaries
• Inherited IRAs
• Estate and Trust Administration
• Probate Administration of Wills (formal and summary)
• Administration of Revocable Trusts
• Post Mortem Tax Planning
• Income Tax Planning for Estates and Trusts to minimize taxes
• Advice and Recommendations for Optimal Positions on Federal Tax Returns
• Handling of IRS Estate Tax Audits and Appeals
• Charitable Giving
• Charitable Remainder Trusts
• Charitable Lead Trusts
• Advice on Charitable Gift Annuities and Other Charitable Gifts
• Formation and Administration on Charitable Foundations (Family Foundations)
• International Tax and Estate Planning
• Taxation of Non-Resident Beneficiaries of U.S. Trusts
• Estate Planning for Persons with Assets in Foreign Countries
• Qualified Domestic Trusts for Non-Resident Spouses
• Business Organizations
• Choice of Business Entity
• Limited Liability Companies
• Corporations (Including "S" Corporations)
• Partnerships
• Non-Profit Organizations
• Advice on Formation and Management
• Tax Policy and Private Inurement
Activities include:
• Board of Directors for Brevard County Estate Planning Council
• Board of Directors for St. Katherine Greek Orthodox Church
• AAU Basketball Coach
Community Honors:
• 2009 Legacy Award for Distinguished Service in Philanthropy
• 2006 Melbourne Beach Volunteer Fire Department Community Award
• 2005 Brevard Estate Planning Council President
• 1997 Brevard FICPA President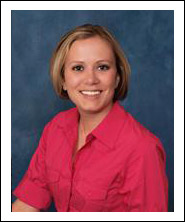 Kathryn G. Fredette, Esq.
Education:
Bachelor of Science in Legal Studies & Criminal Justice — University of Central Florida, 2007
J.D.Stetson University 2011 Concentration in Elder Law
IRS CIRCULAR 230 DISCLOSURE: Please note that the views expressed herein or in any attachments hereto are not intended to constitute a "reliance opinion" under applicable Treasury Regulations and, accordingly, are not intended or written to be used, and may not be used or relied upon, for the purpose of (i) avoiding tax-related penalties that may be imposed by the Internal Revenue Service, or (ii) promoting, marketing, or recommending to another party any tax-related matters addressed herein.
NOTICE: Transmission of an e-mail inquiry, making a telephone inquiry, or having a preliminary communication of any kind with The Law Office of Kurt D. Panouses, P.A. does not give rise to an Attorney-Client relationship. An Attorney-Client relationship will exist only when the Attorney and Client have both signed the Engagement Letter and a retainer, if required, has been paid.