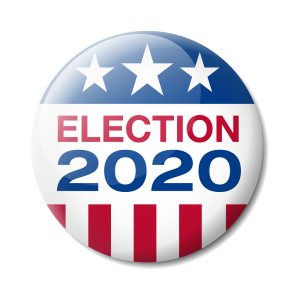 2020 Election: Politics, Taxes & More
Over the years I have looked at politics as being an institution that brings humor to my life and daily coffee conversation. However, as we move into this 2020 election, I believe it is time to sit down and reflect on our values and what these individual candidates are saying. In addition to the issues surrounding the Supreme Court and women making decisions about their bodies and the gun crisis in America, there are also tax concerns waiting in the high grass. Depending on your political viewpoint, this list of tax reform could be good or bad.
A Republican controlled White House Senate House would lead to more deregulation and less tax on the wealthier individuals. Currently, there is an $11.4 million exemption, per person. A Republican sweep may actually eliminate the estate (death) tax in its entirety. In addition, individual tax rates have been relatively low at 37%.
On the Democratic horizon, there is talk among some candidates who are proposing the following:
1. A "new wealth tax", which would be a separate tax of 2% on the net worth of any individual with $50 million in assets. This is similar to something that has been enacted in Norway, Spain and Switzerland. Valuing a person's net worth will be difficult but there will also be constitutional hurdles to be dealt with;
2. Lowering the estate and gift tax exemption from $11.4 million to $3.5 million. This would bring a married couple from $22.8 million down to $7 million of wealth transfer at death, with no tax;
3. A 4% increase in the capital gains tax rate;
4. Restrictions on certain trusts which are designed to discount transfers of wealth;
5. A maximum of $50,000 in gift exclusions "per donor" rather than $15,000 per donee opportunity available today. The $15,000 per person amount today is unlimited. A maximum of $50,000 would keep that down to utilize between 3 to 5 people, wherein you would reach the $50,000 max; and
6. A 1% financial transaction tax on all trades of stocks and bonds.
Again, these are all proposals and discussion points. It is likely for any of these proposals to pass, whether they are Republican or Democrat, there would have to be some sort of total control in not only the White House, but also the House and Senate. However, the 2020 election is something we really need to keep an eye on. 20/20 vision is important moving forward.