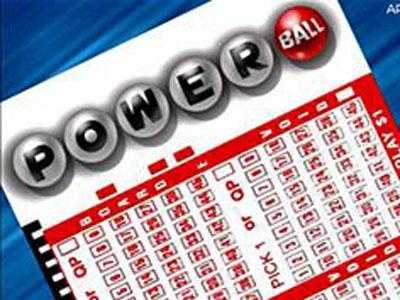 Lottery fever: What to do if you win the $1 billion Powerball jackpot
The Powerball jackpot is up to an estimated $1 billion, with a $516.8 million cash value.
One statistician puts the chances of anyone winning at 1 in 292 million. You have a much greater chance of being struck by lightning — twice.
And if you do win, it's natural to want to shout the good news from the rooftops and immediately make big purchases.
Watch the video below for one attorney's advice on that, and what WYFF News 4's Jane Robelot would do for Clemson if she won.
"I would buy my family a house. I may ensure my kids are good, and enjoy life," Tim Middleton said before buying a ticket.
"Woo hoo! I would be overly thrilled," Nicollette Pauksta said when asked what she'd do if she won. "Definitely self-care. I think the opportunity to educate oneself is always important."
But should you find yourself the winner after Wednesday night's 11 p.m. drawing, an attorney who represents 40 lottery winners, including a billion-dollar winner, has some advice.
"This is not the time to be jumping up and down, turning on all the lights in the house, having a big party," said attorney and CPA Kurt Panouses. "Keep the circle as small as possible. Even with your children, if you have young children or even teenagers or adult children, you really want to keep that circle small and really not let them know anything about this until we set a game plan."
In the state of South Carolina, you can stay anonymous if you claim your ticket under something like an LLC. Panouses said those who don't often regret it.
"That's really where these individuals that run into problems after winning the lottery go broke. There's so many handouts for requests of their time and money that it makes it difficult for them," he said. "And they can't say no because they have the money in the bank. So, anonymity is the key."
Panouses recommends not signing the back of the ticket, because pictures of the ticket can sometimes be accessed in public records. Instead, background check and hire an experienced lottery attorney, send them a copy and take a selfie with the ticket, then keep it in a safety deposit box.
After that, he said winners can remain protected and keep their normal lives, while enjoying some unassuming luxuries on the side.
"I've had so many people win very large amounts, $25 million and more, and no one in their family knows. Because that's how they've set it up. Now, they can make gifts, we can figure out stories for how they came into some money," he said.
The biggest jackpot winner to date was a ticket from California worth $2.5 billion. If someone wins this jackpot, it would be in the top 10 biggest jackpots won to date.